RETURN HOME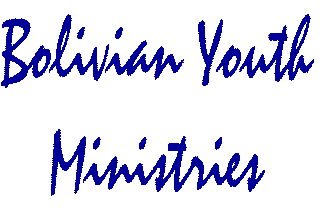 Sorry, due to recent events in Bolivia we have decided to remove our sponsorship pages from this site.
The local Children's Services Division has accused several homes of child trafficking because they placed a "catalog" of children online.
If you are interested in prayer and financial support of this ministry, please contact us via email.
Thanks...
Child Sponsorship
Who Will Save the Children?
by Randy Stonehill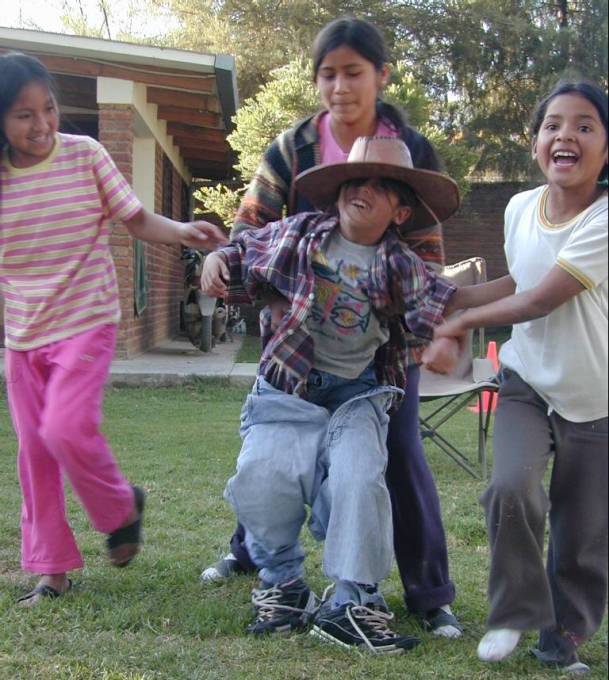 One of the most exciting and challenging aspects of this ministry is working with the children here in Bolivia. Now we realize that not everyone can take part in this, so we've made available to YOU the opportunity of a lifetime: the sponsorship of children in the program.
ALL these children have tremendous Spiritual, emotional and physical necessities and need to have presented to them the healing power of Jesus Christ. I Peter 2:24 states that, "By His wounds you were healed." In order to facilitate the healing of these children's hearts and reaching them for the Lord's Kingdom, we have to pay the way. The cost for food, medical/dental care, utilities and education adds up fast. That's where you can be involved.

Bolivian Youth Ministries has set a program of sponsorship for the children in the program. For a full sponsorship of $xxx/month (£xx) or a quarter sponsorship of $xx/month (£xx) [please write for costs], you can provide: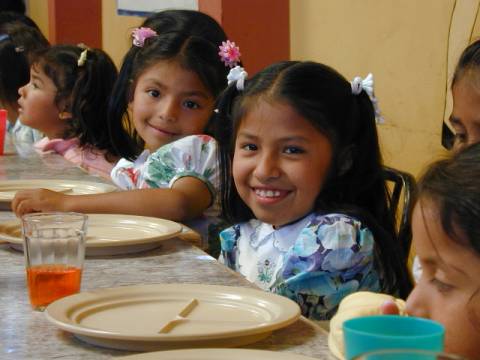 ** 24 hour care
** 21+ meals a week
** Medical and dental care
** A solid, Christian education
** Schoolwork tutoring
** And most importantly, a Godly influence in the life of a child who would otherwise not receive God's love.

We know what you may be thinking: "Whoa, that's a chunk of change...Those other dudes charge 25 bucks..." Yes, that's true but we're not competing against them. Compassion International, Christian Children's Fund, Tear Fund and World Vision are all great organizations; we encourage you to look into their programs. What we offer the children is a bit different; that is, full time, 24/7 care. Furthermore, our food costs have increased recently by about 80% (from September 2008 through July 2010) and the actual cost per child is approaching $170/month.

Weigh out the differences, pray about it and decide for yourselves. We'll commit 100% of your support to the children, there are NO administration costs; none. You can communicate directly to your sponsored child by regular mail; we'll provide the translation both ways. We'll supply regular updates and photos. You can be fulfilled knowing that you are providing for one of the "least of these".

For more information regarding this program, the hows and whys to the financial side, Etc. PLEASE contact us at: sponsor@BYMinistries.org We'll gladly answer your questions.